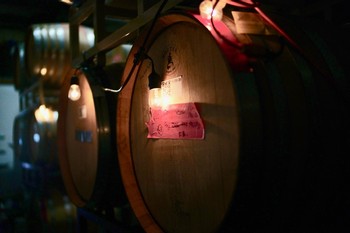 Please complete the form on the "Visit" page of our web site and confirm your appointment prior to purchasing your wine experience.
Taste a selection of wines directly from the barrels in the cellar where they are hand-crafted and learn about the different styles of wine we produce. After the barrel tour and tasting, sit down and taste through the finished versions of these wines from earlier vintages. (90 minutes)
$40 per person | $25 for members | Refundable with a purchase of $150 per person
Pre-order a selection of local and European cheese & charcuterie with freshly baked bread and olive oil when you reserve your tasting. $30 for two people.