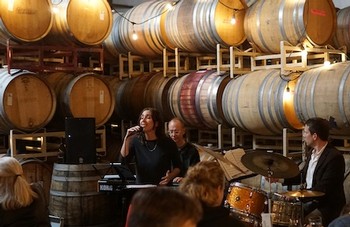 The Brent Follis Trio will be join by special guest guitarist Dan Faehnle from Pink Martini.
The wine bar opens at noon, with live music from 7-9 pm.
You won't receive a printed ticket but we will reserve a table for you and your group. See you there!
WE ARE SOLD OUT ONLINE BUT MAY STILL HAVE A FEW SEATS AVAILABLE. PLEASE EMAIL US AT INFO@WILLFULWINE.COM TO ENQUIRE.